Description
The GROHE Eurosmart pull-out kitchen tap – make the most of a compact kitchen
The GROHE Eurosmart pull-out single-lever sink mixer lets you bring great design and ultimate comfort into even the smallest of kitchen spaces. With sleek lines, German engineering and useful features is a perfect small-space solution. Swift and simple to fit thanks to the Easy Installation System, a limited swivel range means that the spout turns smoothly through 90˚, avoiding bumps to surrounds walls and cabinets. A pull-down comfort shower head with two spray options to helps complete a multitude of kitchen tasks with ease, from filling pots to cleaning up. When you are finished the GROHE EasyDock system also means that the spray head retracts back into place effortlessly. Cleaning is easy too, with the SpeedClean silicone spray nozzles that can be cleared of limescale with a brush of your finger. Take peace of mind from the GROHE SilkMove feature that guarantees life-long smooth and accurate water and temperature control, as well as the GROHE Zero system of separate inner waterways, meaning your drinking water is lead and nickel-free. The sparkling GROHE StarLight chrome finish is scratch-resistant for a durable yet dazzling surface.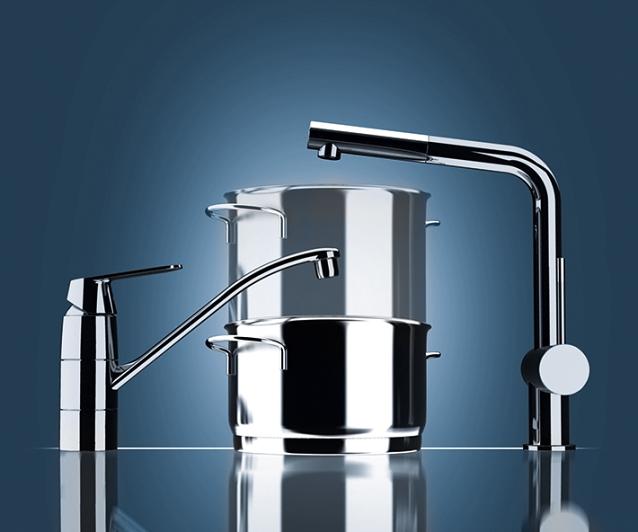 High spout for easy filling of large pots
Easy cleaning of big pots: with this high spout, your GROHE tap will master any challenge in the kitchen. GROHE products are perfectly suited to your needs and all the requirement of your home – for your ultimate comfort.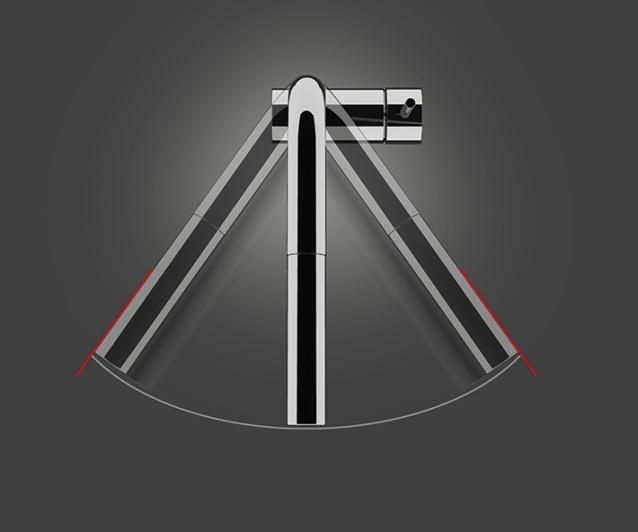 Swivel range 360°: extra smooth movement in all directions for easy handling
Full flexibility: extra smooth movement in all directions for easy handling (e.g. switching comfortably between two basins)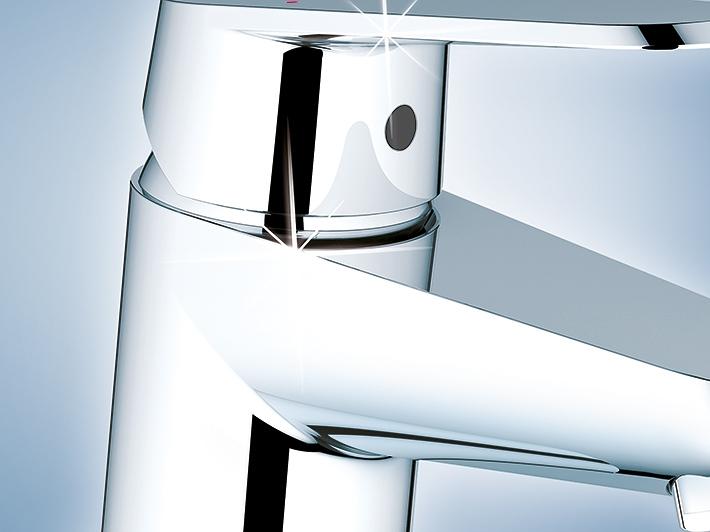 Easy to clean thanks to the GROHE StarLight chrome coating
Just wipe the tap down with a dry cloth – the ultra smooth surface finish is scratch resistant and ensures a lasting luminous sheen. You'll save plenty of time cleaning while your tap always looks shiny and new.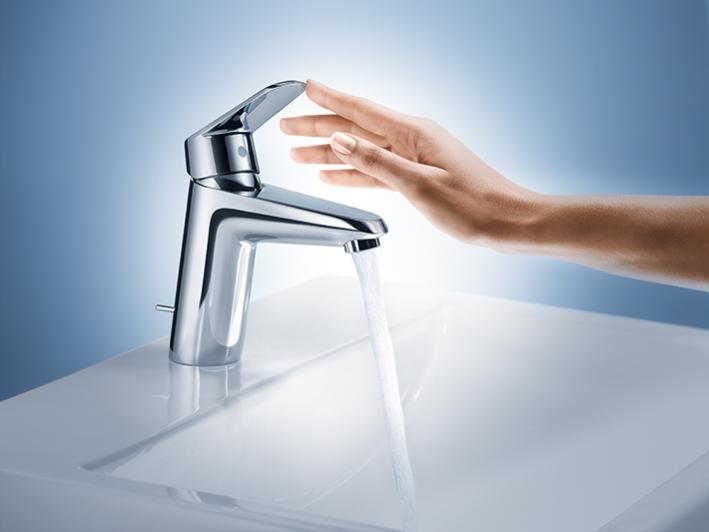 GROHE SilkMove cartridge technology for smooth handling
This premium tap comes with a continuously variable water temperature and volume adjustment technology, ensuring effortless lever operation even after years of use.
Pull-out spray head for easy washing and rinsing
More flexibility in your kitchen: the pull-out spray head offers you a bigger operating radius, letting you fill pots, wash vegetables or rinse off dishes easily, and reaching into all corners of your basin.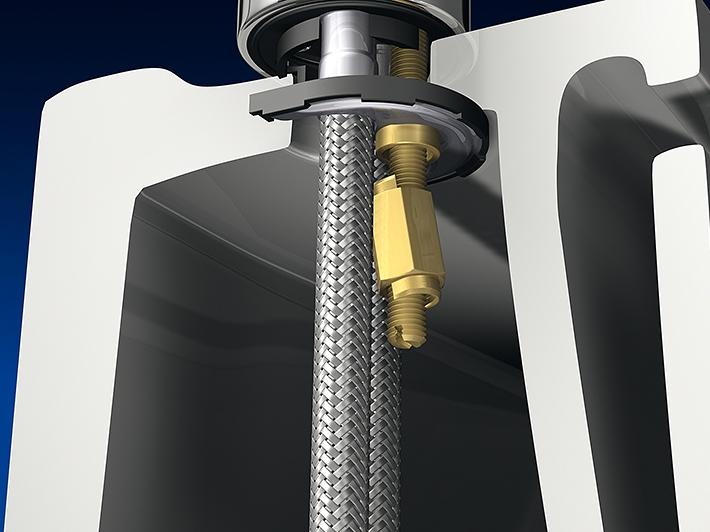 Easy installation system with straightforward instructions
You'll have this tap mounted in the blink of an eye. The easy installation system comprises only a few parts and is very easy to use. Coming with flexible hoses and a clear set of instructions, you'll find the installation of your new tap is really simple.